TEKNAF, BANGLADESH- SEPTEMBER 13: Rohingya refugees try get on a boat from Shahporir Island to Teknaf mainland after landing on the Bangladesh shore of Naf river.
A Rohingya mother, her 5 years old only son was shot to death by Burmese military. They shot in his ear while Myanmar military was putting land mine 25 days ago. She walked with her husband Abdur Rahman to the Bangladesh border with her wife and 6 daughters for 7 days then entered to Palangkhali border, Bangladesh.
A Rohingya woman lands in the shore of Bangladesh in Teknaf from Myanmar. She looks for her daughter who also crossed the sea border with her.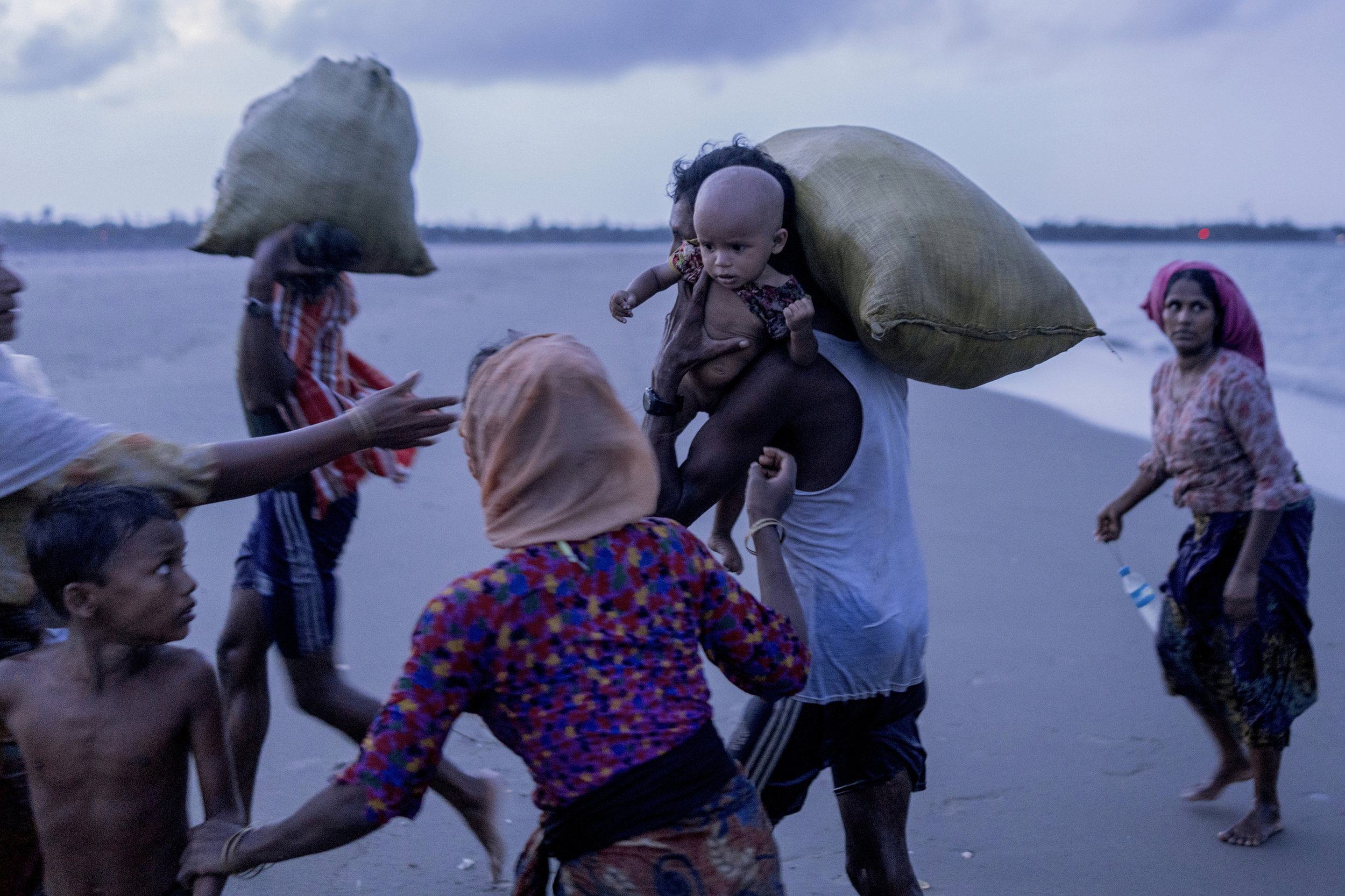 A Rohingya baby girl is carried by a man from drowning when she got off the boat at the Bangladesh border between Myanmar.
A nephew and an uncle meets accidentally in a refugee camp in Cox's Bazar while the nephew waits at the relief queue. The uncle and the nephew lost touch while they ran away from their village in Myanmar and both of them thought that they were killed by Burmese military.
Abdur Rahim and his wife Nasmin, and Abdur holds his dead boy in his arms. The boy was twelve days old.He did not have a name yet. Abdur Rahim paid the fisherman the equivalent of $70 for himself and Nasmin, his money was just enough. With maybe 20 others, they got on the boat. The drive over the Naf took half an hour, then they jumped into the shallow water and ran to the beach. They started walking from the beach, Abdur Rahim and Nasmin, they could no longer afford any transportation. They ran after the others, they ran for few hours, Nasmin had her labour pain. It was too early, she was only in the 7th month, but her boy made it, he was born. She gave birth of the boy in a vegetable shop selling table. A small, weak baby, born into a hostile world. And left the world.
A rohingya boy in a camp.
Two Rohingya women fight for a rack that was thrown from a truck with auxiliary shipments. There is a great lack of food and supplies in refugee camps. Edit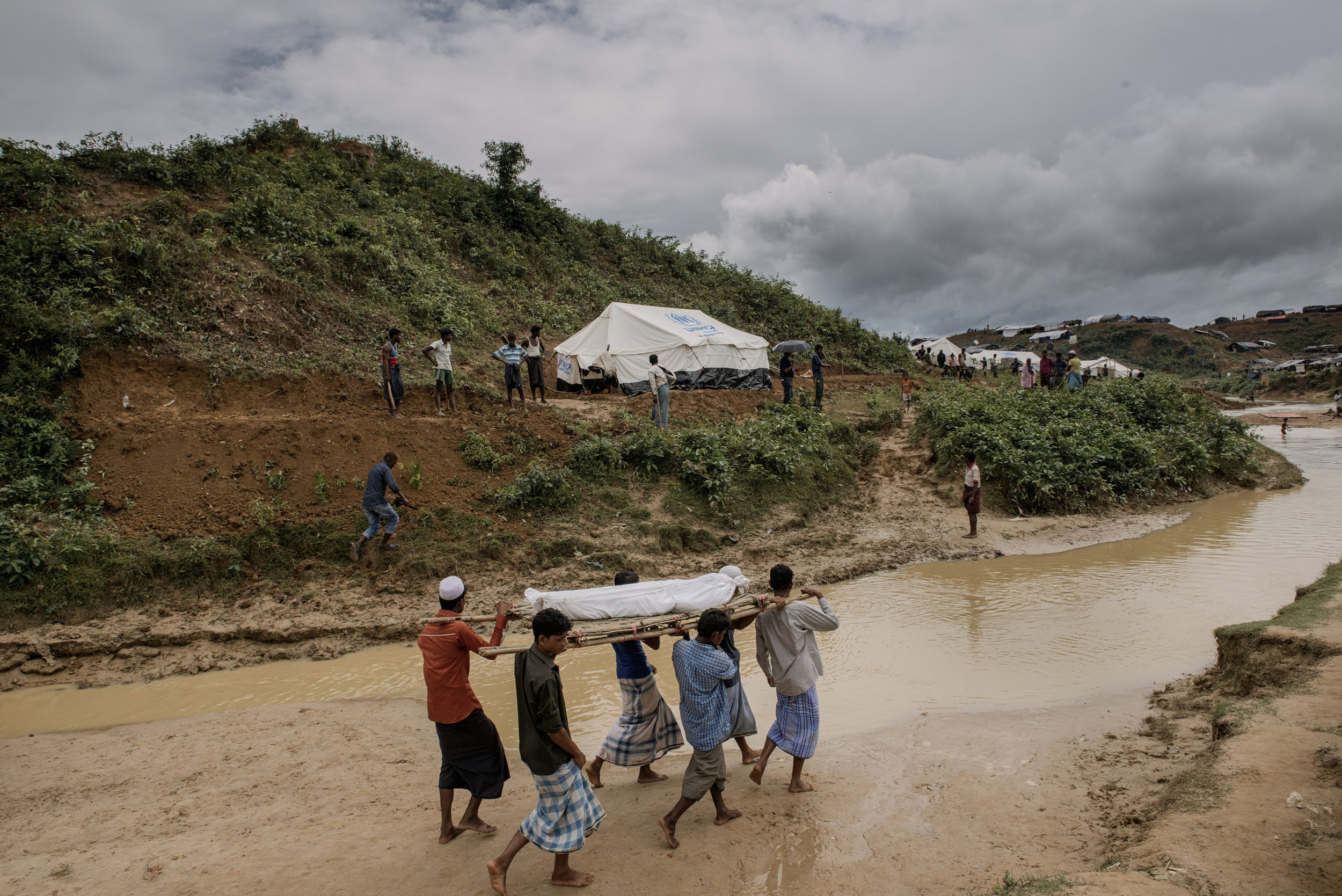 Rohingya refuges are cutting the trees and building the camps in the hilly forest, which used to wild elephants territory - Last night around 11pm, a new Rohingya family (arrived 6 days ago in Bangladesh ) with 9 members were sleeping in extended part of Kutupalang registered camp, were attacked by a group of wild elephants, 2 people died rest of the people are in the hospital. In 2 dead people the older person was 45 years old and a baby, who was 8 months old. In this picture relatives taking the dead body of 45 years old to the makeshift cemetery.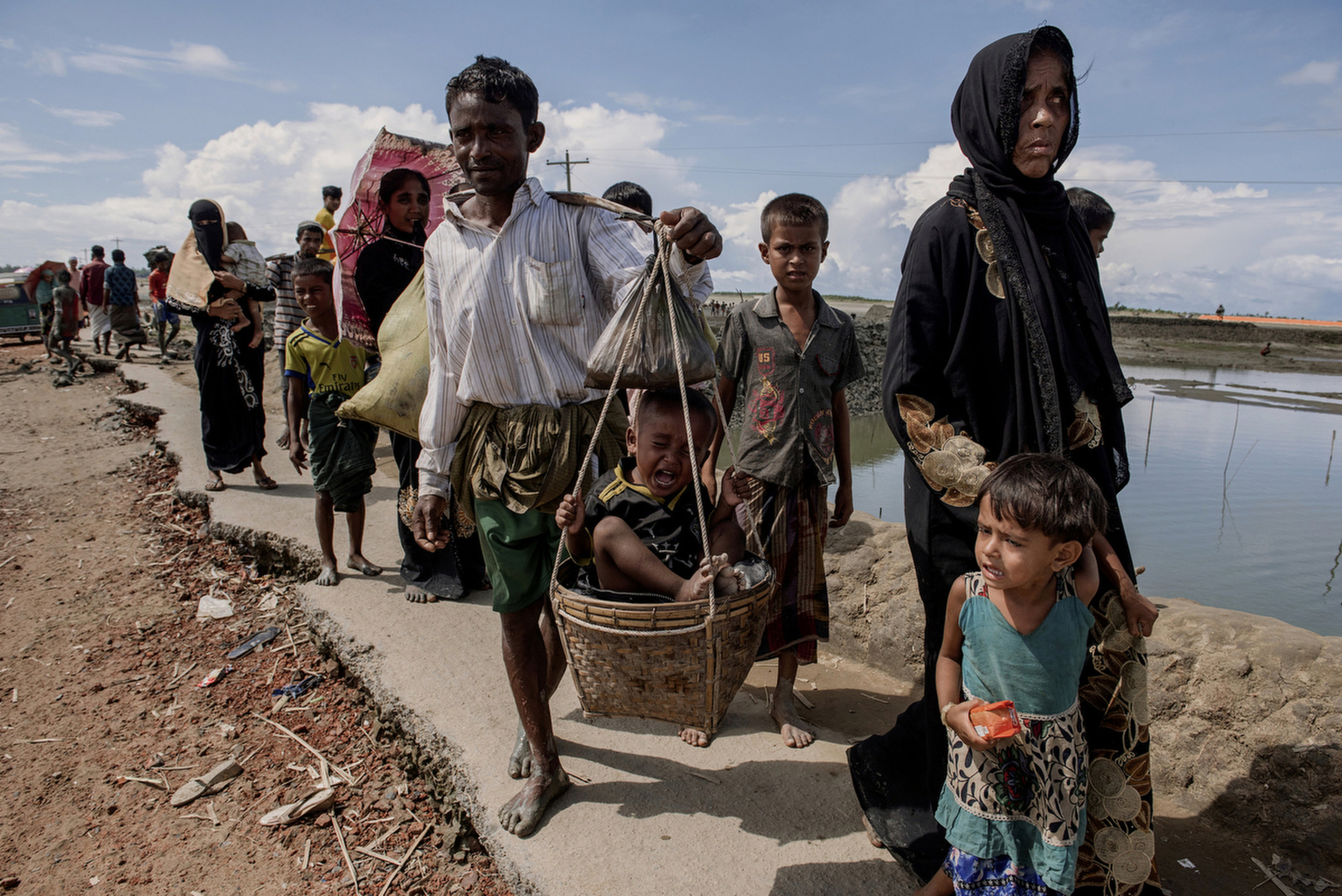 COX'S BAZAR, BANGLADESH- SEPTEMBER 13: Saiful Rahman, 30 (white shirt) walks towards Teknaf mainland with his family after crossing the Naf river from Myanmar.
Rohingya refugees are waiting to get some relief at Shahporir Dwip on the border of Bangladesh and Myanmar. Smokes from burning villages visible on the horizon.
Shajida Khatun, a Rohingya refugee arrived in Shahporir Island by boat from Myanmar.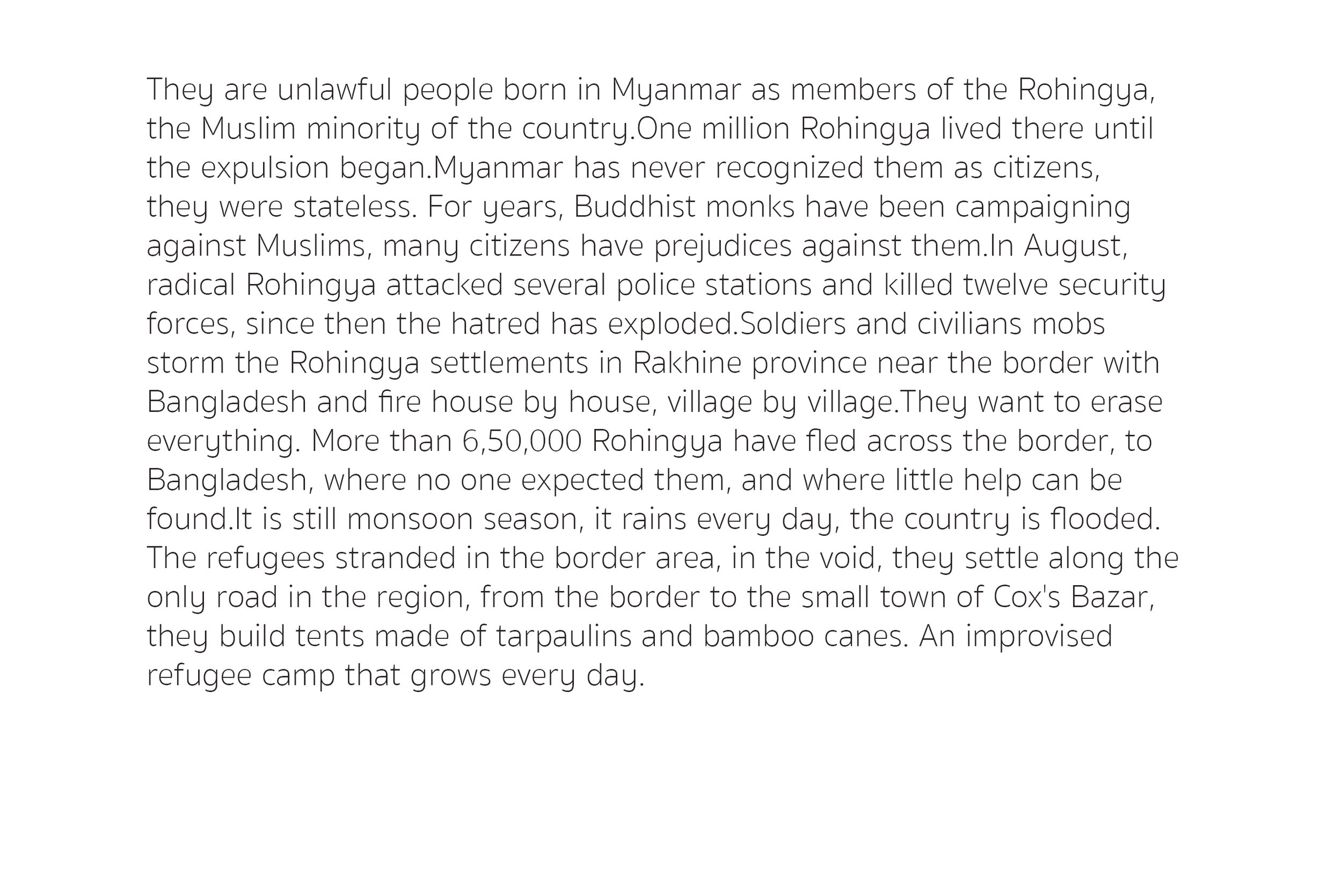 Stales beings-Rohingya